Here the discovery images from last night 🙂 pic.twitter.com/nPEnf8jzPK

— Kacper Wierzchoś (@WierzchosKacper) September 19, 2020
The Mt. Lemmon Survey discovered a 4-meter asteroid 2020 SW when it was 0.017 AU (6.616 LD) away on 2020 09 18. It will make a close approach of 0.07 lunar distances on 202 09 24. To aid in understanding how close this is let's make a mental scale model of the Earth.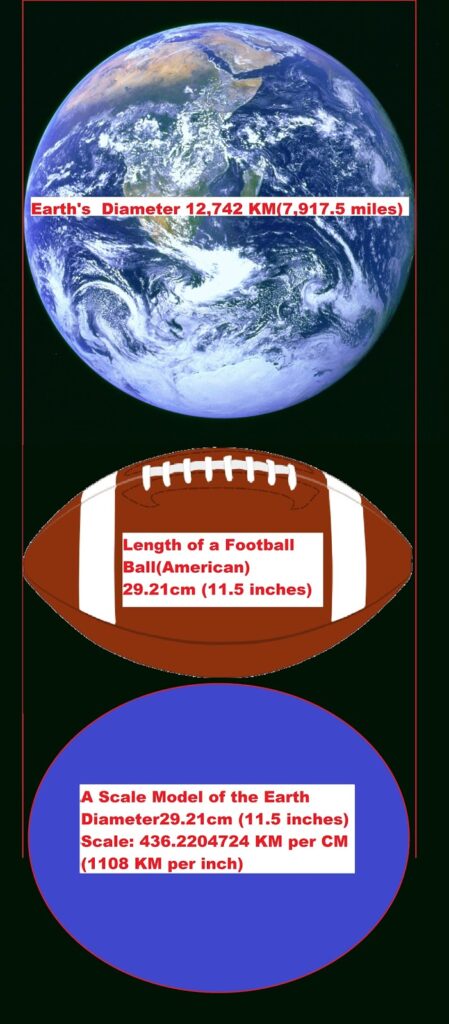 The 2020 SW flybe will be ~0.5 yards from our scale model of the Earth. As of 2020-09-21 this flybe will be ranks 24th.
| | | | | |
| --- | --- | --- | --- | --- |
| Object | Close-Approach (CA) Date | CA Distance Nominal (LD | au) | H (mag) | Estimated Diameter |
| 2020QG | 2020-Aug-16 | 0.02 | 6.23e-5 | 29.9 | 2.8 m- 6.3 m |
| 2011CQ1 | 2011-Feb-04 | 0.03 | 7.92e-5 | 32.1 | 1.0 m- 2.3 m |
| 2019UN13 | 2019-Oct-31 | 0.03 | 8.43e-5 | 32 | 1.1 m- 2.4 m |
| 2008TS26 | 2008-Oct-09 | 0.03 | 8.44e-5 | 33.2 | 0.61 m – 1.4 m |
| 2004FU162 | 2004-Mar-31 | 0.03 | 8.63e-5 | 28.7 | 4.8 m- 11 m |
| 2020CD3 | 2019-Apr-04 | 0.03 | 8.77e-5 | 31.7 | 1.2 m-2.8 m |
| 2020JJ | 2020-May-04 | 0.03 | 8.96e-5 | 30 | 2.7 m – 6.0 m |
| 2018UA | 2018-Oct-19 | 0.04 | 9.14e-5 | 30.2 | 2.4 m- 5.4 m |
| 2016DY30 | 2016-Feb-25 | 0.04 | 9.56e-5 | 30.5 | 2.1 m- 4.7 m |
| 2019AS5 | 2019-Jan-08 | 0.04 | 0.00010 | 32.3 | 0.92 m- 2.1 m |
| 2020CW | 2020-Feb-01 | 0.04 | 0.00011 | 32.5 | 0.83 m- 1.9 m |
| 2017GM | 2017-Apr-04 | 0.04 | 0.00011 | 29.9 | 2.8 m- 6.2 m |
| 2017UJ2 | 2017-Oct-20 | 0.05 | 0.00012 | 30.9 | 1.8 m – 3.9 m |
| 2011MD | 2011-Jun-27 | 0.05 | 0.00012 | 28 | 6.7 m – 15 m |
| 2014LY21 | 2014-Jun-03 | 0.05 | 0.00013 | 29.1 | 4.0 m – 9.0 m |
| 2009VA | 2009-Nov-06 | 0.05 | 0.00014 | 28.6 | 5.1 m – 11 m |
| 2012 KT42 | 2012-May-29 | 0.05 | 0.00014 | 29 | 4.2 m – 9.4 m |
| 2017EA | 2017-Mar-02 | 0.05 | 0.00014 | 30.8 | 1.8 m- 4.1 m |
| 2019EH1 | 2019-Mar-01 | 0.06 | 0.00016 | 30.1 | 2.5 m- 5.7 m |
| 2016RN41 | 2016-Sep-11 | 0.06 | 0.00016 | 31 | 1.7 m – 3.7 m |
| 2015SK7 | 2015-Sep-22 | 0.07 | 0.00018 | 28.9 | 4.4 m- 9.9 m |
| 2016AH164 | 2016-Jan-12 | 0.07 | 0.00018 | 29.7 | 3.1 m- 6.8 m |
| 2013YB | 2013-Dec-23 | 0.07 | 0.00018 | 31.5 | 1.3 m- 3.0 m |
| 2020 SW | 2020-Sep-24 | 0.07 | 0.00019 | 28.9 | 4.4 m – 9.9 m |
| 2017WE30 | 2017-Nov-26 | 0.08 | 0.00020 | 31.9 | 1.1 m- 2.5 m |
Background(as of 2020-08-21)
Object: 2020 SW
Orbit Type: NEO (Apollo)
Approximate Diameter: 4.4 m – 9.9 m [14.4357 feet to 32.4803 feet] (Absolute H= 28.9)
On the Sentry Risk Table: Yes [archive] [5 Number of Potential Impacts 2093-2118 ]

Torino Scale (maximum): 0
Palermo Scale (maximum): -9.07
Palermo Scale (cumulative): -8.92
Diameter: 0.006 km
Mass: 2.3e+5 kg
Energy:4.5e-3 Mt
for more information on risk, pages read Understanding Risk Pages by Jon Giorgini

On the NEODyS CLOMON2 risk page: Yes [archive] [12 Number of Potential Impacts 2086-2113 ]

Torino Scale (maximum): 0
Palermo Scale (maximum): -8.99
Palermo Scale (cumulative): –8.37
Energy: 7.60e-10 Mt

Listed on the Goldstone Asteroid Radar Schedule: No
Listed on the Arecibo Asteroid Radar Schedule: No
Radar Observations: none
Discovery observation was made: 2020 09 18.31827 [7:38:18.52] by Mt. Lemmon Survey (MPC Code G96).
Last Observation(publish) was made: 2020 09 21.21525 [05:09:57.60] by Mt. Lemmon Station (MPC Code I52)
The number of Optical Observations(published):28
Oppositions: 1
Observation arc: 3 day
The number of Observatories Reporting (Published) Observations: 7
Observatories Reporting (Published) Observations(MPC Code):

(F51) Pan-STARRS 1, Haleakala, Hawaii, USA.
(G34) Oberfrauendorf, Germany.
(G96) Mt. Lemmon Survey, Arizona, USA.
(I52) Steward Observatory, Mt. Lemmon Station, Arizona, USA.
(J04) ESA Optical Ground Station, Tenerife, Canary Islands, Spain
(L01) Višnjan Observatory, Tičan,Croatia.
(V06) Catalina Sky Survey-Kuiper, Arizona, USA.

Perihelion Distance: 0.822 AU
Aphelion Distance: 1.208 AU
Earth MOID: 0.000507161 AU ( 0.197 Lunar Distance) 11.895 Earth radii
Close-Approach to Earth: Date and Time(TDB): 2020-Sep-24 11:18
Time Uncertainty: ± 00:24 ( 23.5965877046877 minutes)
Minimum Distance: 0.000187106487150934 (AU), 0.073 (LD) 4.389 Earth radii, 17,392.635 miles, 27,990.732 KM
Nominal Distance(best fit): 0.000187915859624005 (AU), 0.073 (LD), 4.408 Earth radii, 17,467.87 miles, 28,111.812 KM
Maximum Distance: 0.000188726786694858 (AU) 0.073 (LD), 4.427 Earth radii, 17,543.251 miles, 28,233.125 KM
Was, it Be Visible to the Unaided Eye: NO
Sources
Other Useful Links
The Asteroid 2020 NK1 Has Been Removed From Sentry: Earth Impact Monitoring
A Foofaraw Over a NEO Designated 2018 VP1